Here is a list of all of our great reviews that you can only get in Tights Fashion. Click on any of the names of the brands to see all the reviews available for that brand, in an easy to understand list.
Click any of the links below to go to the categories: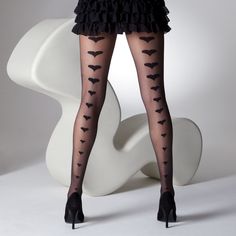 By Admin
/ October 12, 2018
Gipsy Pinstripe Flower Tights are super classy! The packet design allows you to see pretty much what you are getting, so few surprises are opening the packet. Only when you open these tights out, do you see the flat seams and shaped heels that reveal the quality.
Read More