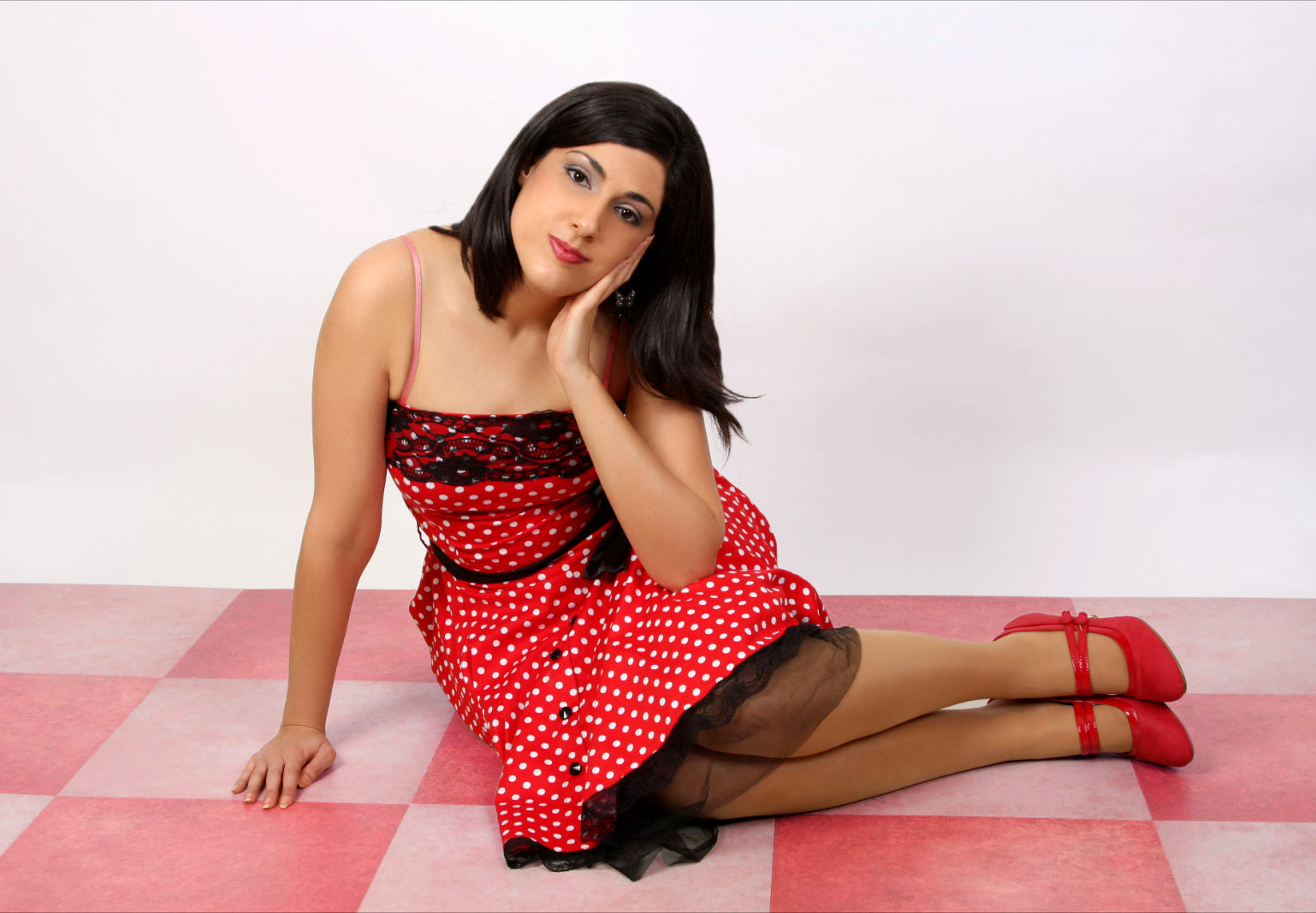 None of us knew what to expect from Solidea's range of fashion support hosiery; least of all Miss Saba, who had never worn any sort of support tights before. She was an instant convert, describing these as the most comfortable tights she had ever worn.
Solidea tights generally come in two weights, 30 and 70 denier. We expected this to be heavy and very heavy. Still, We were pleasantly surprised to discover that the Naomi 70 tights did not feel heavy at all. So we approached this 30 denier style full of anticipation.
There are 6 sizes to choose from 1 to 5XXL, the sequence from S to XXL has to be watched with some care as 4 is L, then 4XL is XL and 5XXL is XXL, so 4 is in their twice. The range of heights and weights catered for is vast, so everyone should have a perfect size. Our test pair in size 4 was an ideal fit and perfectly sized.
Whereas the Naomi style had a lace panty design, the Venere is sheer to the waist. Detailing is first-rate with a lightly reinforced toe and a textured area under the foot to stimulate blood flow and massage the fall of your foot. Flat seams and a cotton-lined gusset combine with a soft waistband to ensure the best fit and a high comfort level.
These tights have all the characteristics of premium brand sheer hosiery. Indeed it is premium quality sheer hosiery with the bonus of graduated compression to keep your legs light and happy. Everyone who has tried our test pair has loved how they look and how they feel. So much quality really should command a premium price, so the £13.95 price tag is a big plus. If you like the semi-opaque look with a hint of sheen, you will struggle to find a better example for the same money.
For more Tights products, click here. For more reviews, click here.