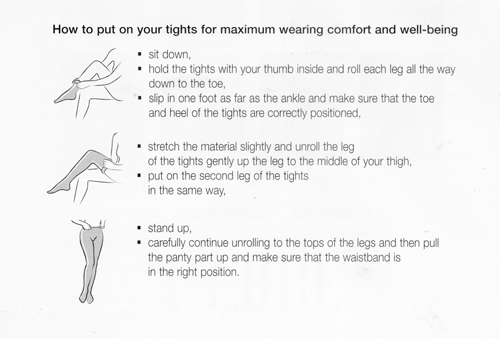 By Author
/ 14th August 2019
If you are a regular hosiery wearer, then it is easy to forget how tricky it was to get your tights on the first time you tried. With tights coming back into fashion in a big way, and more young women than ever starting to wear tights the question of how to get them on is an important one particularly if you are one of those younger women who have a mother who went bare-legged and hasn't caught up with fashion yet.
Read More
Welcome to Tights Fashion, the leading UK based tights blog and review site!
We cover all aspects, elements and concerns regarding tights. Have a question, curious or just looking for an honest review, then get in touch or have a browse, we have a full shop and review section of all leading brands and manufacturers of tights from across the globe.
Want recommendations and insights? Then you've come to the right place. Here at Tights Fashion, we give honest and transparent recommendations for only the best quality products. Not only that, we have some leading writers on board to provide insight, thoughts and an open and honest opinion on any product or tight accessory.
Tights are our primary concern, but we do often cover related fashion tights products such as pantyhose, knee highs and niche styles of tights too. In fact, anything that can go on your legs then we probably already have a review somewhere.
Check out our shopping website, UK Tights, where you can view all the products that we review and more!
Be sure to check out our review area for the latest thoughts and analysis of recent products. We have every conceivable brand of tights and legging product covered here.
For our Privacy Policy, click here.